Trading Links

806946
Trading Links
Companies listed in this section support GFNC at Special Events, Open House and Mountain Hounds as vendors or corporate sponsors.  We appreciate all companies for their supportive efforts through events or if they are able to sell their products or donate to GFNC a percentage of their  sales to support our adoption/rescue efforts!
Each company supports GFNC differently and  is noted within each of the vendor cells below.
---
SMILE.AMAZON.COM
Another way to SHOP and support Greyhound Friends of NC is through Smile.Amazon.com.  Amazon will now donate 0.5% of the price of your eligible AmazoneSmile purchases when you shop at AmazonSmile https://smile.amazon.com 
an affilate of Amazon.com. 

Instructions when you ready to SHOP
1. use https://smile.amazon.com as your link, sign up.
2. User can the search for a charity section;  select Greyhound Friends of North Carolina.
3. The User's account info is still recognized, but GFNC benefits.
Add this link to your favorites:  Smile.amazon.com.
Now, that was an easy way to SHOP and donate at the same time!  Happy Shopping!
---
 SUPPORT GREYHOUND FRIENDS OF NORTH CAROLINA when you search the web or shop online with GOODSEARCH.Go to www.goodsearch.com to get started.
Hello fellow supporters, use Goodshop.com for all your shopping.  More than 3,000 merchants (including Amazon, Best Buy, the Gap, Petco and more!) have teamed up with Goodshop to donate a percentage of your purchase back to GFNC.  And, you can find coupons and deals on Goodshop so you can save money at the same time!  Simply go to Goodshop, Click through to the store and shop as you normall would.  It's that easy!!
---
  Pet medications, supples and food. Supports animal shelters by contributing ALL net profits to approved groups listed on their website.  GFNC has been set up. Visit their website for your next order of heart worm and flea meds, vitamains, pet shampoos and more.   Website: www.petrescuerx.com 

---
Gifts 2 Help Rescues

- Sylvia Mayon and Seresa Cecil
Homemade animal rescue themed items as well as other fabulous gifts.
Our mission is to bring awareness of animals in need as well as help animal shelters and rescue groups raise much needed funds.  We donate a portion of the proceeds to the organization of the customer's choice.
Animal Shelter & Rescue Partners: Approved Rescue groups, when customers buy products, a portion of the merchandise is donation to the organization of the customer's choice.
New item made just for US...A must have pendant.

---
 Sniff Dogg Scented Candles  http://www.sniffdoggcandles.com
High Quality, highly scented candles hand poured in North Carolina.  Watch for a new scent coming soon with a greyhound theme!
A $2.00 donation will be sent to GFNC for every candle purchased, when you mention GFNC jon your order form.
---
Pet-Pawz - Zandra Starliper   www.Pet-Pawz.com
H andcrafted Jewelry and Stickers
Black Butterfly - Ruby McIlwian  This e-mail address is being protected from spambots. You need JavaScript enabled to view it
803-235-9939 Rhinestone Pet collars & personalized Rhinestone ID bracelets
Scoates Greyhound Coats - Vandy Scoates Kahn
Coats and costumes for greyhounds.  www.vandyscoates.com/scoates_greyhound_coats

Crazy Collars - Carl Doby  www.crazycollars.com
Collars and Greyhound supplies

Gryffin-Designs - Karen Marion  www.gryffin-designs.com
Original art quilts, bags, shirts, dog coats, bedsized quilts, and more.
Houndstown - Chris Carpenter  www.houndstown.com
Collars, hand knitted warmers and much more
The Beg Me Not Bakery - www.begmenotbakery.com
Every dog deserves a treat! 100 % all natural dog treats
This and That Homemade Crafts - Kathy Hoisington & Brittany Garner www.oneofakindthisandthathomemadecrafts.com
This e-mail address is being protected from spambots. You need JavaScript enabled to view it   Homemade crushed foam beddings all sizes, clip covers and throws.  336.460-8447
Warm Wishes - Deliciously Scented Hot/Cold Packs www.warmwisesnc.com
Holly Barrett  This e-mail address is being protected from spambots. You need JavaScript enabled to view it   
Hot/Cold Packs Filled with rice, oats and scented oil. 
Pet Praise Products  www.petpraiseproducts.com
Urns, Memorials, Grooming kits, Shampoo/Conditioners, cards, Notecards, Mugs, mouse pads and Gourmet Dog Treats/Peanut Butter with Honey. 

---
4checks.com
GFNC has been set up as an affiliate to earn potential earnings from sale of checks.  Clink on direct link above and order any of the checks. Order your check and a donation will be directed to Greyhound Friends. 
www.4checks.com
---
 FOOD LION MVP CARD
Register your Food Lion MVP card with the Community Rewards program at http://www.foodlion.com to help raise money for Greyhound Friends.  simply click on Community Outreach, then MVP Rewards and enter Greyhound Friends of NC, Inc. as your organization. Supporters link MVP cards with GFNC with organization code #252084. Each time you shop and purchase selected Food Lion products* with your MVP card, GFNC can earn a share of the $1,000,000 Food Lion is giving away.  We need 25 MVP cards to earn money. So please sign up and help support GFNC. Greyhound Friends appreciates every PENNY or DOLLAR that supporters give, even while food shopping!
*Food Lion products include Food Lion Brand, Healthy Accents, Home 360, Nature's Place, On the go Bistro, Smart Option and Taste of Inspirations.
DOUBLE CREDIT DAYS!  Sop on the 10t of each month, GFNC earns double credit on Food Lion Private Brand product purchases. Shop at Food Lion for all your Holiday meal needs.
---


Visit the site for Food, Treats, Supplements, Bones, Chews, Rawhides,
and Grooming. Check often for monthly specials.  25% of online sales donated to GFNC
 Use link for GFNC to receive % of sales:  http://www.usbones.com/Merchant2/merchant.mvc?Affil=1564
---
alt="Pet tags, military dog tags and license frames, customized!"
title="Click here for great deals on customized pet and id tags."/>
GoTags.com Affiliate Program is designed for you to link from our site directly to GoTags.com's website. When you make a purchase 20% will be credited to GFNC.
As a Pet owner you need pet identification for all your pets. Purchase them online and have them delivered in just 3-5 days and you've helped us.  So easy: Go Shopping!

Military Dog Tags, Embroidered collars with Name and phone number, luggage tags and a whole assortment of dog name tags in many styles. www.gotags.com 
---
GFNC has been set up as a Distributor for the full line of Oxfresh which includes Oral Health, Pet Care, Stress Relief Plus, Nutrition, Weight Loss, Personal & Home Care and Air Purification.  You are welcome to visit their website to view their quality products or contact the following GFNC members.
Rick Montogomery (704)392-7868 This e-mail address is being protected from spambots. You need JavaScript enabled to view it
******To order Oxyfresh products to to www.oxyfresh.com in the upper right hand corner click on
          Customer Sign In
Click on Register as a New Customer
Click on the drop down menu under Heard bout and select Distributor ID Number and enter: 180718539 and click Search
Montgomery, Richard will be displayed
Continue with the registration process and then proceed with placing your order.
After you set up your account the first time all you have to do is enter your email address & password for future orders.

Remember GFNC will receive profits from the sales.
---
Trendy Hounds originated with a desire to offer quality Martingale Collars and Leashes at an affordable price.
---
Voyagers K9 Apparel is renowned for its premier quality dog coats and clothing designed to provide comfort and protection for your dog. Since 1993, our distinguished dog clothing line has developed with the input of actual field-testing, dog owners' suggestions and of course the dog's satisfaction.   Breed specific, highly functional & fashionable design teamed with premium quality material  results in an unsurpassed canine active wear collection made exclusively in the USA with materials from the USA.Voyagers
---

                                           
www.dogpoopbags.com  - EZ Tie Handle bags, Rolled Bags, Tabbed bags, Dispensers, carry bags, toys, signs, trash cans and Dog Park Bundles.  Can meet your every need for bags!!!!  Please visit the site.
Have attended Mountain Hounds for the last two years and donated 4,000 poop bags for visiting greyhounds.
---
Art by Billie website: http://www.artbybillie.net
 "Billie donates her art on a regular basis to animal rescue groups' charity auctions - contact her for more information (please allow 2 months' advance notice for all donation requests)." http://www.cafepress.com/ArtbyBillie
SKINNY DOGS- Are you looking for human-wear that identifies you as greyt friend to retired racers?  Skinny Dogs has human wear for those who care!    http://www.skinnydogs.com
Dog Supplies, great prices, and fantastic customer service! We want you and your dogs to have the best life possible. That means good and natural dog foods, dog chews with no preservatives, dog treats that are both delicious and healthy, dog toys that are safe and fun, dog training books, positive training aids and equipment to help you learn more about and enjoy your canine companion...you get the idea.
SitStay.com has everything you need plus great prices and over-the-top customer service.  Make us your favorite dog supply store! That way you know that you are supporting a store who will never harm a dog intentionally or otherwise. We're here for you!
---
The Greyhound Project Inc. http://www.adopt-a-greyhound.org
Adoption Programs ,Celebrating Greyhound Magazine and Calendars - Dewey Beach
---
Greyhound Articles Online

  http://greytarticles.wordpress.com "World's Only Article Anthology for Greyhound Lovers". You'll love this site for resources:  Activities, behavior/training, care & feeding, fund raisers, storeies, historical, humorous, medical Physiology, medical websites, book reviews  & products, safety and you can submit articles, stories and pictures.
---
 Greyhound Gang www.greyhoundgang.org
435-644-2903
Adoption Program - Kanab. Utah
Get UP and GO supplements.
---
Greyhound Crossroads
www.greyhoundcrossroads.org

Greenwood, SC

864-229-2696  Adoption Programs
Sponsor: Beach Bound Hounds, Myrtle Beach, SC
---
Hopkinton, MA 01748
Phone: 508-435-5969 
---

Triangle Greyhound Society (TGS) is a volunteer, non-profit organization dedicated to the welfare of retired racing greyhounds.  www.trianglegreyhound.org 919-212-5678 Raleigh, NC
·  We educate the public on the advantages of greyhounds as pets.
·  We provide information about greyhound adoption.
·  We provide assistance to new greyhound families.
·  We rescue homeless or abandoned greyhounds.
·  We provide homes for greyhounds needing a different living situation.
·  We provide funds to help cover costs associated with greyhound rescue, including urgent medical care.
·  We consider other activities that could improve retired greyhounds' lives.
---
Swopestuff
Shirts and stuff that you will love to wear.  A portion of each purchase can be donated to Our Rescue Group!

http://www.swopestuff.com
---
Unique & Classic accessories for hip dogs & cool cats. Collar charms, key chains, magnets, bumper stickers, pet picture frames and food bowls
---
---
Greyhounds of Distinction -Alice & Ray Bossert  910-578-2952
martingale collars, leashes, coats, flags, totes, tags & more
www.greyhound1.com
---
Dave Engraves  704.545.7823
Laser engraved gifts, leather collars, belts, picture frames, trophies, awards, plaques, luggage tags and badges.
---
  Adopt A Pet.com -  Greyhound Friends of NC is registered with adoptapet.com please visit their website.
HTML clipboard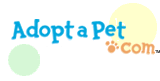 ---